Concrete Staining Santa Cruz Metro Area
Serving Santa Cruz, San Jose, Santa Clara and Surrounding Cities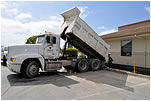 Thank you for visiting our website. Diamond D Concrete offers luxurious, state of the art, architectural concrete to any project. Transform your business, home, recreational area, or any concrete into a work of art. With unique design, color and patterns. We can turn concrete to carpets.
Services that we provide are: decorative concrete, concrete countertops, concrete engraving, demolition, pool decks,concrete staining,concrete driveways, colored concrete, mirco-top and concrete interlocking pavers. We also polish existing concrete slabs.

We use different patterns of stamp and texture to create unique designs made specifically for each project. We are available to help with design and do concrete staining through out the United States.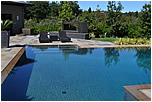 We relish working for a client aiming to do something fabulous in concrete.
Sincerely, David Pettigrew
"If you think it's expensive to hire a professional to do the job, wait until you hire an amateur."
Contact Info
(831) 464-7369 Office
(831) 464-7375 FAX
Quick Form